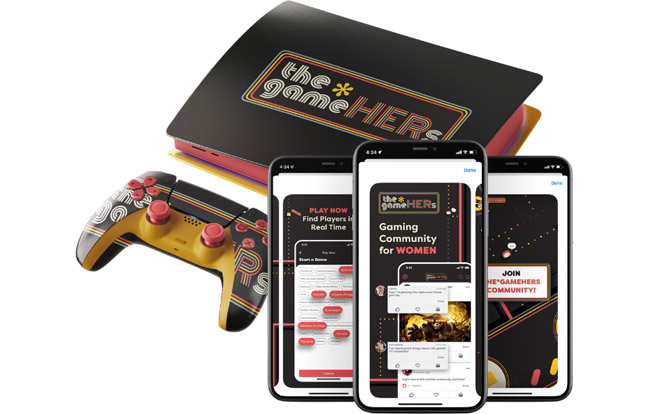 gameHERs
Online community for Female Gamers
Honoring all women, marginalized genders, and non-binary gamers
Customer Challenge
There is a lack of comfortable space for women to play games together in the gaming world. With gaming being a very male-driven environment, there hasn't ever been a community to cater specifically to females. The gameHERs team was developed by a female architect and the concept was created by the leadership and creation of a female team. GameHERs created the gameHERs Awards to celebrate exceptional women and femme-identifying people of marginalized genders. The team wishes to continue honoring women through content creation, building communities, and empowering others.
GameHERs searched for an opportunity to create a platform specifically catered to females. Due to the gap in the market, the gameHERs team shared a vision to create an opportunity for female gamers to play online games together, have open discussions about their favorite games, share aspects of their life, or relate to one another. Bringing this vision to life would help create a comfortable environment for women.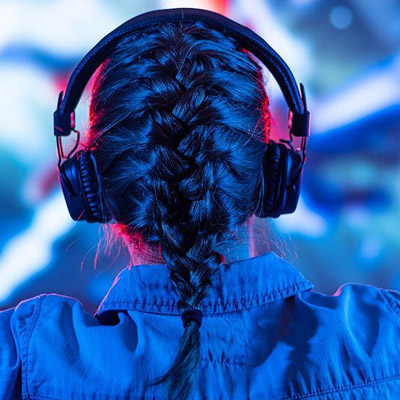 Our Approach
GameHERs reached out to Oxit to receive help in creating a reliable platform for their users and needed a change in the user journey and the overall design of their Play Now section. The Oxit team upgraded the original design, created a more steady flow to the application, and made the platform usable through beta testing. A handful of different frameworks and libraries were utilized for this application. Oxit used an open-source UI software framework to build the mobile app and included other libraries to create social media features, search options, capturing of data analytics, and video conferencing platforms for events and meet-ups.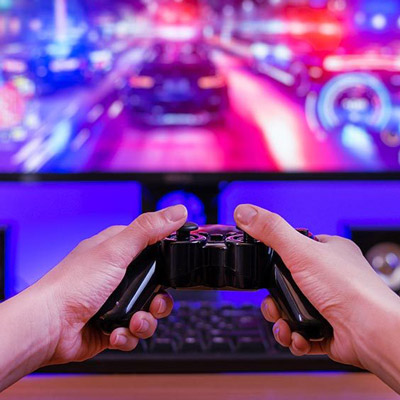 Solution Overview
The gameHERs platform is the first of its kind. Due to the collaboration with Oxit, there is now a comfortable gaming environment for female gamers to interact. The community has grown to a Discord channel where there are frequent discussions on gaming and the opportunity to get to know fellow gamers. A few of the top features include: social media features such as creating, reacting, and replying to posts, an events tab where users can attend events through the app, and a Play Now feature that allows users to play games with others. The Play Now feature provides an interface for users to connect and play outside of the app how other gaming systems do, such as PlayStation or Xbox.
Client Review
"We are thrilled to launch our first-ever app and create an even more accessible space where femme-identifying and non-binary gamers who are comfortable in spaces that center women can feel safe and welcome. It's important for us to continue empowering women gamers and with the new app, we are able to connect and support a wider community of women in the gaming world."
Laura Deutsch,
Co-Founder, gameHERs